Monthly Archives:
April 2015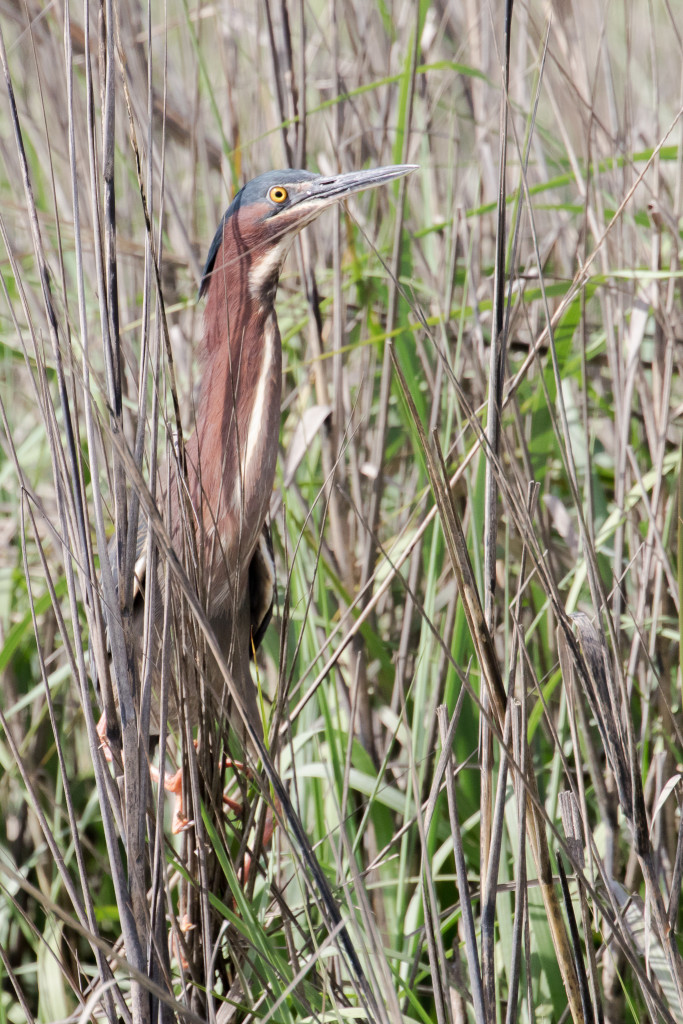 I have faltered quite badly at generating the "Bird of the Week" postings. I can't say that's going to change, but I will do them as time permits. This bird was a neat find. My kids and I met my brother and his wife in the Lowcountry of South Carolina to spend a couple days before retreating to my brother's home in the Asheville area for the reminder of the kids' spring break from school. We took a boat ride for an afternoon (highly recommended) with fellow photographer Eric Horan. We saw a great many interesting and exciting things.
What attracted me to this heron was that it was pure chance that we even saw it. I happened to glance across the waterway we were passing through and looked up a small inlet. The heron was tucked in there and I could barely even discern it, so much so that I thought that it was a bittern at first. Eric wheeled around and as we got closer, I snapped the image above. The bird flew across the waterway and landed on the dead branch/stump shown below, where it remained for a minute or so before disappearing for good.
I love the green on the backs of this species. It's a color I find particularly appealing.
I will post more about the boat trip in future, but I cannot recommend it highly enough. Eric is a wonderful host and there are a ton of things to see.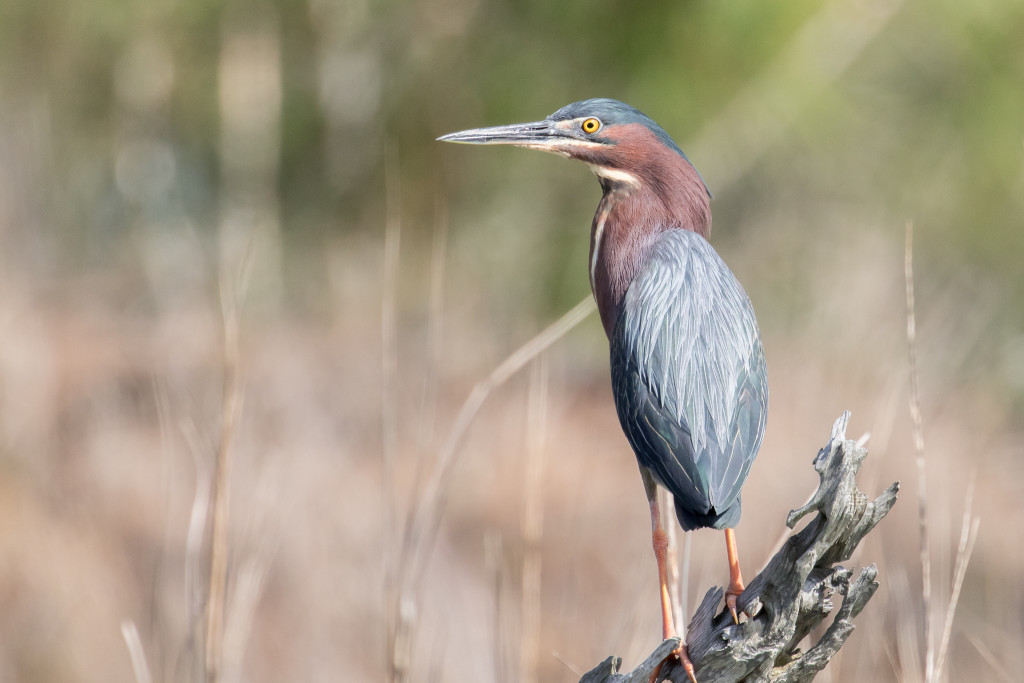 Photograph information:
Both images:
Canon EOS 7D Mark II
Canon EF 100-400mm f/4.5-5.6L IS II USM + Extender EF 1.4x III
ISO 1000, f/8, 1/1000 secs. @ 560mm
handheld