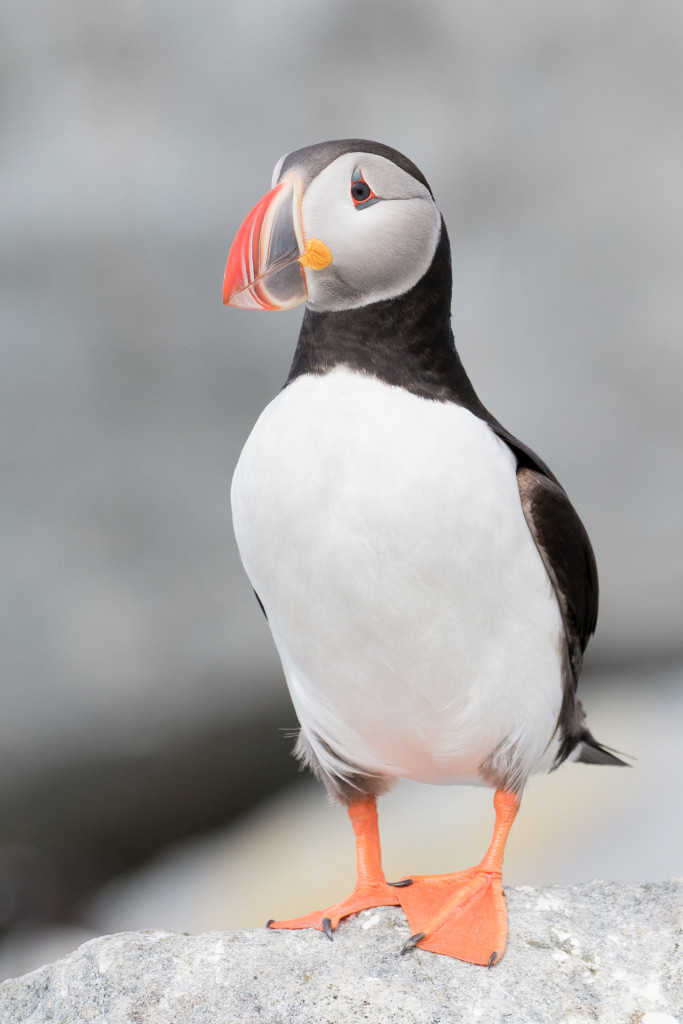 This past week, my son, my girlfriend's son, and I were treated to an amazing experience. We spent a few hours on Machias Seal Island, New Brunswick, observing razorbills, murres, terns, a lone Northern Gannett, and puffins, as well as seeing the fully functioning lighthouse. The trip was operated out of Cutler, Maine by Bold Coast Tours. I made the reservations back in late January to be sure we had spots (they are booked for the entire 2015 season already). We were extremely lucky, as it is not uncommon to make the ride out to the island, but not be able to land due to sea conditions. While it was a little chilly, conditions allowed us to land and spend a couple of hours in one of the blinds. Captain Andrew Patterson and his mate, Tyler, were not only gracious guides and hosts, but also provided a wealth of knowledge about the area's wildlife and history. I cannot recommend this trip highly enough. Being so close to these amazing and quirky birds should be a bucket list item for everyone.
Also, photographically speaking, once you are in the blind, you can capture images with only a medium telephoto lens, as the birds literally land and parade about right in front of you. The puffins and the razorbills were the most common, but there were many murres, terns, gulls, cormorants, as well as the aforementioned gannnett.
I will share more images over the coming weeks.
Canon EOS 7D Mark II
Canon EF 100-400mm f/4.5-5.6L IS II USM
ISO 640, f/5.6, 1/2000 secs. @ 255mm
handheld