Category Archives:
Scenery and Landscapes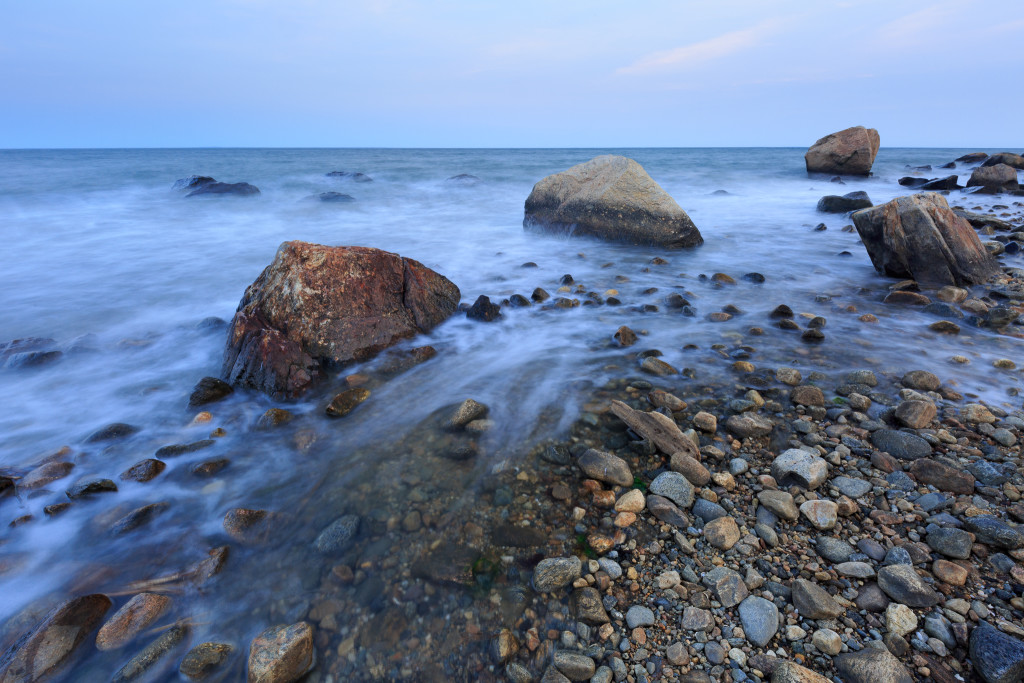 While I am fairly certain that most photographers are gearheads whether they admit to it or not, I also firmly believe that the gear is a distant second to simply getting out and shooting. I have no doubt that a talented artist could produce excellent results with a 110 film camera. That being said, there are pieces of equipment that seem to develop a well-deserved reputation for excellence almost as soon as they are available. The Canon 16-35mm f/4 L wide angle zoom is one such piece of gear. It was lauded as being one of the best, if not the best, wide angle zoom on the market at its release last summer. I took the plunge almost as soon as I could purchase it.
This shot was among my first taken with it on the day I received it. I wandered down to Hammonasset State Park on a rather dull, overcast evening that held very little promise of exciting picture-taking opportunities. However, I wanted to put the lens through its paces. This composition and image remains one of my favorite from last year. I am drawn to the manner in which the boulders pull you offshore and I love the serenity and many different tones of blue present in the image.
Photograph information:
Canon EOS 5D Mk. III
Canon EF 16-35mm f/4.0L IS USM
16mm, f/20, ISO 100, 4 secs., circular polarizing filter
Tripod and cable release employed